Candidates and the Patient Journey
Candidate Considerations
Lasix® SQF is intended for use:
with a patient who needs extra diuresis but is not too sick;

at the right time – avoid using it too early when tablets are sufficient, and too late when the patient is at risk of a more serious form of fluid overload;

by a user who can operate this safely in accordance with its labeling; and

in an environment where the patient is safe and cared for.
The four concepts – patient, timing, user, and environment are all inter-related.
The Patient and Timing
It may sound strange, but it is less about the patient and more about timing.
A good candidate could be a NYHA class II patient who has an episode of progressive worsening heart failure with marked fluid overload, but who is still fine with coming to an outpatient clinic with minimal distress when resting. The same patient, when left untreated, could be in marked distress two days later and no longer be a good candidate.
At the other end of the spectrum, it could be a NYHA class IV patient who has end-stage heart failure, is receiving hospice care and periodically needs extra parenteral diuretics to minimize symptoms and discomfort.
So, in terms of clinical condition, the good candidate patient for Lasix® SQF is someone who needs more than oral medication alone can provide but not too sick so than an immediate diuretic response is required. If a patient's clinical condition requires hospital care the Infusor should not be used.
The User
The user is the person who prepares, places, activates, removes, and cares for the device.
The user can be the patient, a layperson, or professional caregiver.
Heart failure is a condition of the elderly. Approximately 75% of the patients treated for worsening heart failure are over the age of 75. Heart failure patients have a high incidence of co-morbidities, and significant disabilities are not uncommon. They may include cognitive impairment and sensorimotor function loss due to diabetes. However, even in the absence of these specific conditions, operating a drug-device combination product is intimidating for many elderly and many are not a good candidate to be the user/operator.
Many heart failure patients who live at home are supported by a caregiver. In custodial nursing homes, professional medical assistants and other staff may be available. Increasingly, payors, integrated delivery systems, and heart failure clinics offer some form of outreach to support patients and may assume user tasks for the furosemide subcutaneous treatment.
Locating, qualifying, and training a user may be the most important step towards successful and safe use. Users should seek training and only use the device if they are comfortable they understand and can follow the Instructions of Use.
The Place and Context of Treatment
If a patient is not treated in an acute care facility, where will they be? Patients may be at home; being treated at home may be fine if adequate support is available. In addition to a role as operator of the device, there is a need for custodial support.
Many heart failure patients are in eldercare facilities. Eldercare facilities cover a broad spectrum of residential facilities, assisted living and custodial nursing homes. These offer a range of health and medical support roles, often performed by non-certified healthcare professionals, such as Medical Assistants. Medical Assistants perform a broad range of medical and other care tasks and could be trained to provide the user tasks for subcutaneous furosemide infusion.
The most important roles of the environment for Lasix® SQF are watching the patient during and following the infusion. Patients may also need custodial support in the form of meal preparation, bathing, etc. The Lasix SQF Infusor may enable diuresis at home, but the patient may still need other support during the period of fluid overload.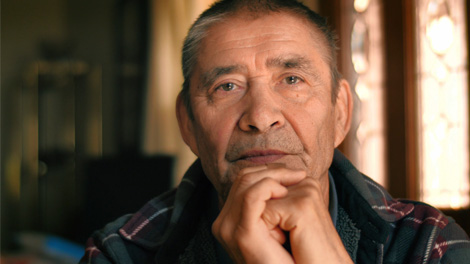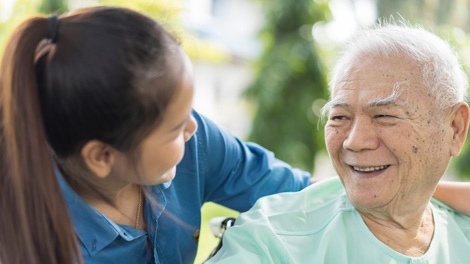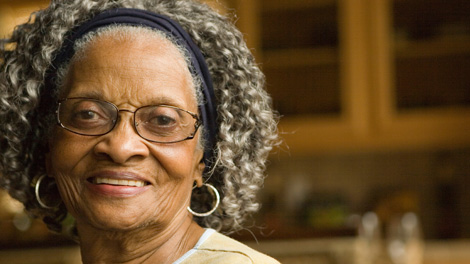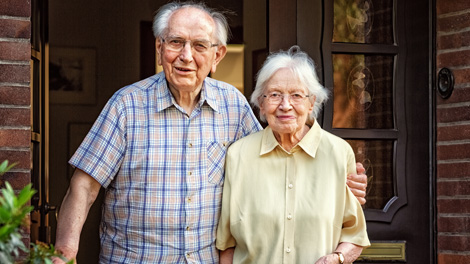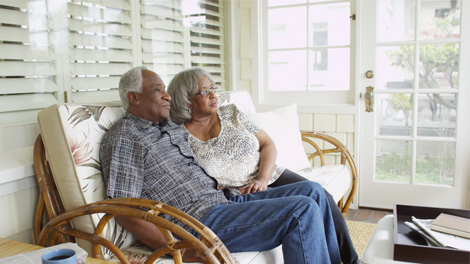 When should Lasix SQF NOT be considered?
Certain patients should NOT be considered for subcutaneous furosemide.
This includes the following situations:
An emergency where a rapid onset of diuresis is desired such as in patients with acute pulmonary edema.
Patients with anuria.
Patients with a history of hypersensitivity to furosemide or medical adhesives.
Patients with hepatic cirrhosis or ascites.
The Patient Journey
We see five different opportunities in the patient journey to utilize Lasix® SQF to improve patient care.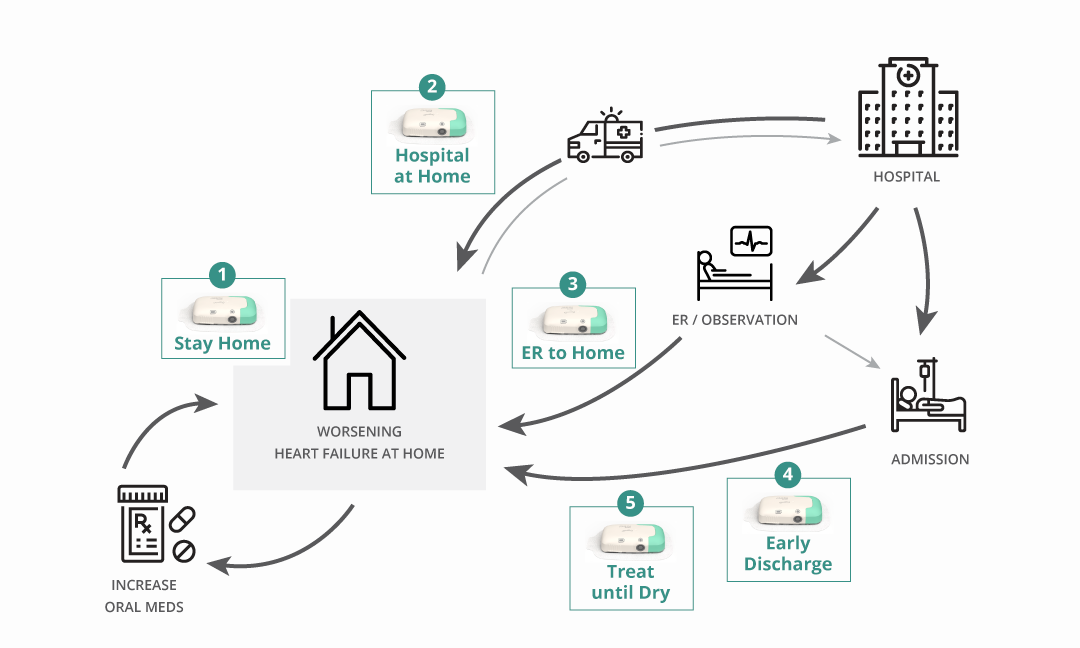 Stay at Home
For patients who start in acute care settings. The patient is provided with device at home for a short course to avoid future acute care.
Hospital at Home
This is an emerging care model (initiated during the COVID pandemic) which provides acute care for patients at home.

ER to Home
Currently most admissions (66%) occur through the Emergency Department / Observation. Patients often quickly improve after the first dose and can be discharged home to finish with Lasix SQF.
This creates an opportunity to observe patient to quality patient and user, as well as train the patient on use of Lasix SQF.

Early Discharge
Patient is treated in the hospital but discharged earlier than normal with Lasix SQF. This may prevent admission to a Skilled Nursing Facility (SNF) or Inpatient Rehab Facility and could reduce hospital readmissions.

Treat until Dry
Patient receives Lasix treatment in the hospital, is discharged normally, but with the Lasix SQF for extra drying.